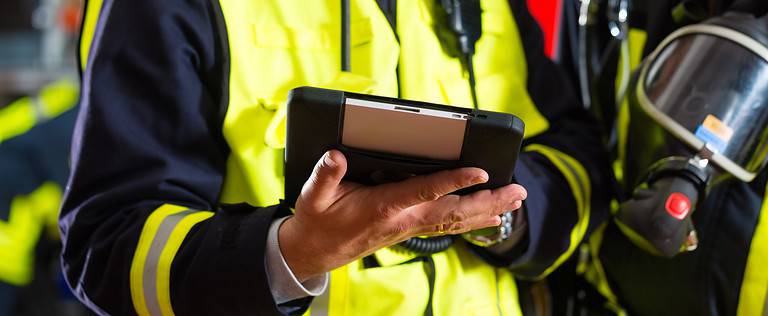 Important Business Skills for Firefighters: Unveiling the Essentials for Success
Firefighting isn't all about dousing flames and rescuing cats from trees. It's a profession that requires the mastery of various business skills; skills that often go unnoticed but are critical in shaping the effectiveness and efficiency of fire services across the globe. As a firefighter, you're not just battling fires, you're managing resources, leading teams, making decisions under pressure and so much more.
In essence, firefighting is a business – one with life-or-death stakes. Risk management, team leadership and communication top the list as some of these vital business skills needed for firefighters. But why are these skills important? Let me delve into this in more detail to give you a better understanding.
The complexities of today's firefighting demands require individuals who can effectively manage risks, lead their teams through high-pressure situations and efficiently communicate both within their units and with the public they serve. It's no longer enough to be physically fit and brave; modern day firefighters need to have sharp minds tuned into strategic thinking patterns as well. Armed with these essential business skills, they'll be able to respond swiftly and smartly to emergencies while ensuring safety remains paramount.
Understanding the Role of Firefighters in Business
The uninitiated might wonder, "Why would a firefighter need business skills?" But when we scrutinise it closely, it's clear there are compelling reasons for this seemingly odd pairing.
First off, it's crucial to understand that firefighting isn't just about fighting fires or rescuing kittens from treetops. It involves a wide range of responsibilities which include fire safety education, emergency medical services and even community leadership. Fire departments often function much like businesses, complete with budgets to manage and personnel issues to navigate.
Here's something you might not know – many fire stations operate on limited resources and tight budgets. Consequently, firefighters often wear multiple hats within their roles; they're not only first responders but also project managers, budget planners and communication coordinators. Therefore, having a good grasp of business skills can significantly improve their effectiveness in these areas.
Another point worth noting is that some firefighters rise through the ranks to take on managerial positions where they're tasked with overseeing operations at fire stations or across districts. At this level, understanding how businesses work becomes indispensable as they have to make decisions concerning resource allocation, strategic planning and manpower management.
Lastly let's not forget that lots of firefighters embark on second careers post-retirement or alongside their fire service duties – often running their own businesses such as consulting firms or training academies focused on safety education. In these scenarios possessing solid business acumen is an absolute necessity.
To summarise:
Firefighting encompasses roles beyond fighting fires including managerial tasks.
Firefighters often have to manage projects & coordinate communications due to limited resources.
Higher-ranked firefighters require business knowledge for operational oversight.
Many firefighters start their own businesses post-retirement or alongside firefighting duties.
So next time someone mentions 'firefighter' don't be too quick to pigeonhole them into a one-dimensional role. It's more than just bravery and physical strength – there's also a strong element of business savvy weaved into the fabric of their job.
Essential Business Skills for Firefighters
Essential skills all firefighters can use include:
Leadership skills

Communication
Decision Making
Emotional Intelligence
Problem Solving
Teamwork

Communication skill

Clarity
Problem solving
Teamwork

Risk Assessment
Crisis Management
Teamwork
Physical Fitness
Technological literacy
Continuous learning
Other Resources
Some other good resources on other skills for firefighters are below.
Career Addict – The top 15 skills needed to become a firefighter
Australian Capital Territory Fire and Rescue – Role of a firefighter